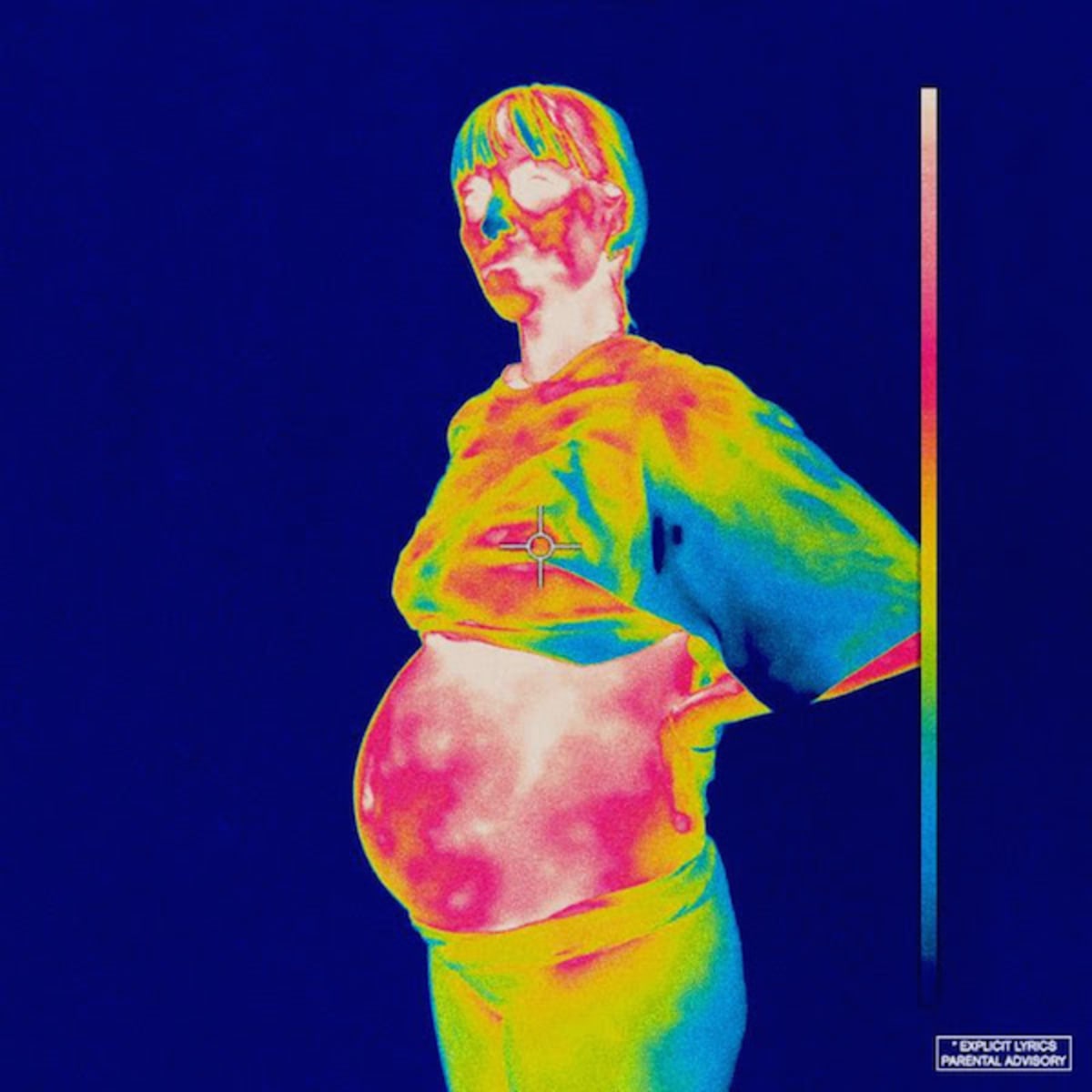 [dropcap size=big]E[/dropcap]ver since they burst onto the scene last summer BROCKHAMPTON are yet to disappoint. Following the third installment of their SATURATION series, they wasted no time releasing new music. This slightly worried me. I'm a firm believer in pacing yourself. The group's overall aesthetic took a hit when they removed key member Ameer Vann. Although his delivery became redundant at times, Vann injected grittiness into BROCKHAMPTON's sugary sweet tendencies. Don't get me wrong, though. This collective knows how to rage. Some of my favorites, such as "HEAT" and "FIGHT," are more aggressive. However, as a whole, they prefer to tap into softer emotions mostly. They blend the fields of rap and pop together seamlessly. These two genres are closer now than ever before. At the cutting edge of this merger lies BROCKHAMPTON. Glitch-hop production and heart-wrenching balladry separate them far, far away from the pack.
On their major-label debut the group finds itself between eras. On one hand, they sound like they want to stick their guns. Their trifecta of albums created a wave unseen in recent hip-hop history. On the other, they need to break off from the past to advance their artistry. Without Vann, clearly iridescence marked a new chapter. And quite honestly, his absence feels natural. Rappers Dom McLennon and Kevin Abstract deliver standout performances throughout these 15 tracks. Yet I wish Kevin appeared more often. Each of his verses on "WEIGHT," "TAPE" and "TONYA" pack enough substance for the Feds to take notice. As the founder of the group, his voice remains the most impactful when it appears. I've said it before. But I'll say it again. Kevin Abstract is a top-tier songwriter in the industry today. His talents increasingly bloom with every new release.
However, one member of the group under-performed on repeat. Matt Champion, the group's pretty-boy lyricist, sounds as forgettable as ever on iridescence. Experimental production drowns out his muffled delivery time and time again. His energy, or lack thereof, stifles the momentum of multiple songs here. Additionally, Joba was hit-or-miss for me. If you don't know who that is, just listen to lead single "J'OUVERT." His is the impassioned scream that sets that song on fire. While I love his performance on that one, he sounds clumsy on others. Album opener "NEW ORLEANS" is certainly a dope track. Joba's verse is the only out-of-place element nonetheless. His on-again-off-again quality made me want Ameer back. It's too bad he couldn't get his act together. Despite some sonic inconsistencies this album reminds listeners BROCKHAMPTON's stock is worth investing in. Get on the bandwagon while there's still room, people.
Because these guys are the real deal. Vocalist Bearface receives an extended role. His turn-of-the-century pop delivery gives his respective tracks a unique high-gloss finish. Standout "SAN MARCOS" sends chills down my spine. If you want to know what a signature BROCKHAMPTON song sounds like, check that one out. The choir at the end, singing "I want more out of life than this / I want more, I want more," is a 52-second spiritual endeavor. Alas, this album is not without its flaws. For starters, I thought a few songs, like tracks two through four, were superfluous. They do more harm than good, fading into the background without demanding your attention. Also, the hooks on iridescence pale in comparison to the SATURATION series. Much of the first half fails to leave a lasting impression. Even in limbo, though, this inventive super-group still supplies next-level soundscapes and insightful lyricism.
Signature Sound
Heartfelt Lyricism
Intricate Production
Bottom-Heavy Tracklist
Regressed Chemistry
Forgettable Hooks