The Official 2017 KAMMY Award Recipients List
After much debate and many sleepless nights, I present to you the 2017 KAMMY Award winners! 2017 was another incredible year for popular music. It is truly a blessing to witness so many artists reaching new heights. Leading the way with eight nominations are Migos. This includes Quavo's solo features as well. Another group follows them with seven nominations. Hip-hop collective BROCKHAMPTON earned critical acclaim all throughout 2017, dropping three full-length albums. Kendrick Lamar also has seven. Next in line is Lil Uzi Vert with six total nominations. These numbers do not include Beat of the Year consideration. Those awards go to the producers instead of the artists. If you need a refresher on all of the nominees click here.  Much love goes out to all who supported this from the beginning. And, without any further ado, here are the recipients of the 2017 KAMMY Awards!
2017's Best Electronic/Experimental Album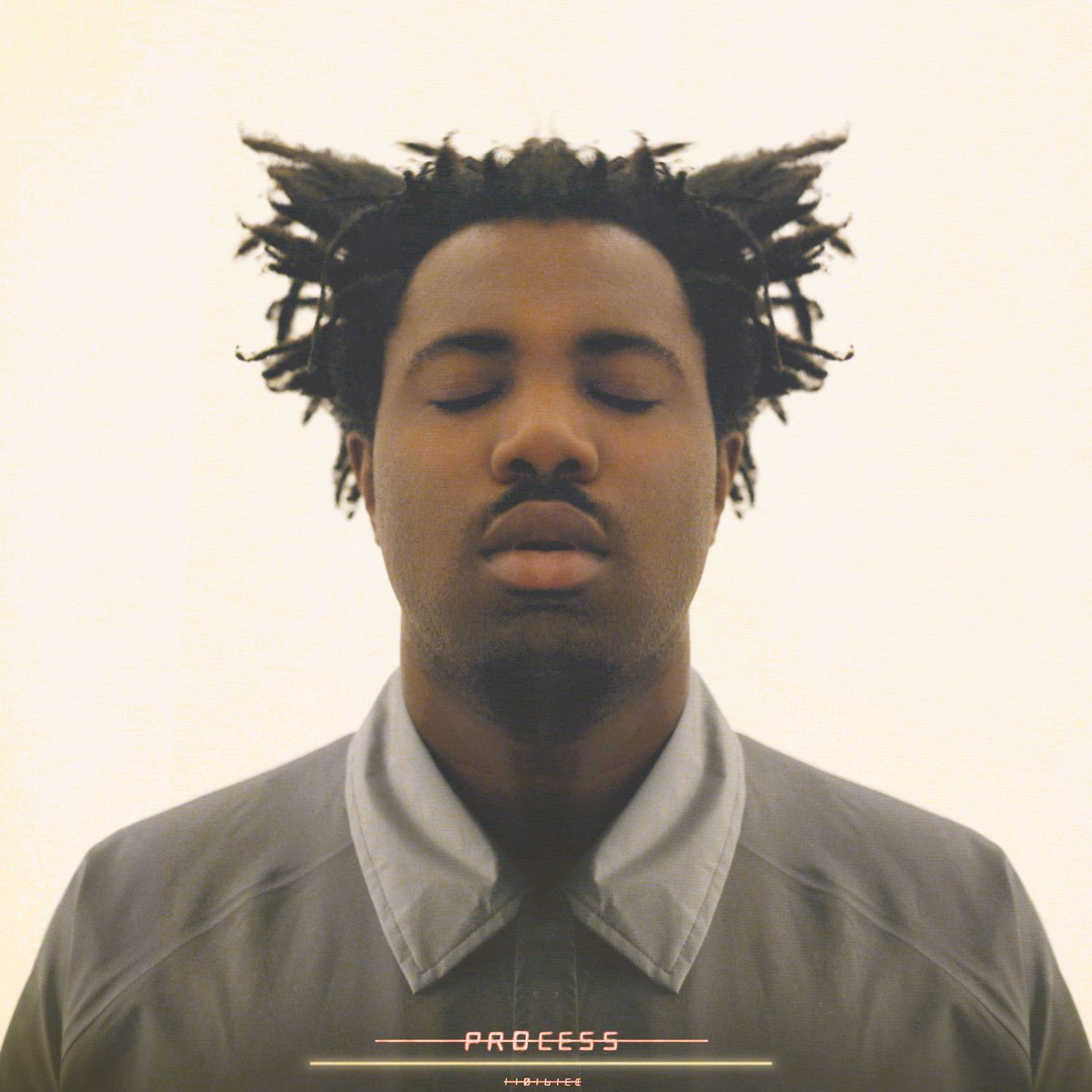 Initially, this album confused me. I didn't get the hype. I thought it was a lovely album without a doubt. However, the critical acclaim attached to it seemed a bit overblown. Process is an incredibly minimal project. Ten tracks long, its concise structure left much to be desired at first for me. As time went on, though, I gained an affectionate appreciation for Sampha's visceral penmanship. These lyrics are heartbreaking, haunting, and introspective. Matched with dreamy and sparse production, they tell the tales of Sampha's familial woes. Both of his parents were taken from this Earth much too soon. And the pain in his lyrics and voice embody what it means to be an artist. Read my embarrassing review of Process here. Sampha is nominated for three KAMMY Awards, including Best Debut Album and Vocal Performance of the Year.
Past BE/EA Recipient(s): 99.9% – Kaytranada
Facebook Voters: Alex White; Peter Fraaza; Scottie Perkins; Ian Hwang; Maxwell Saturday; Alex Aniton; Andrea Mallinson
2017's Best Producer/DJ Track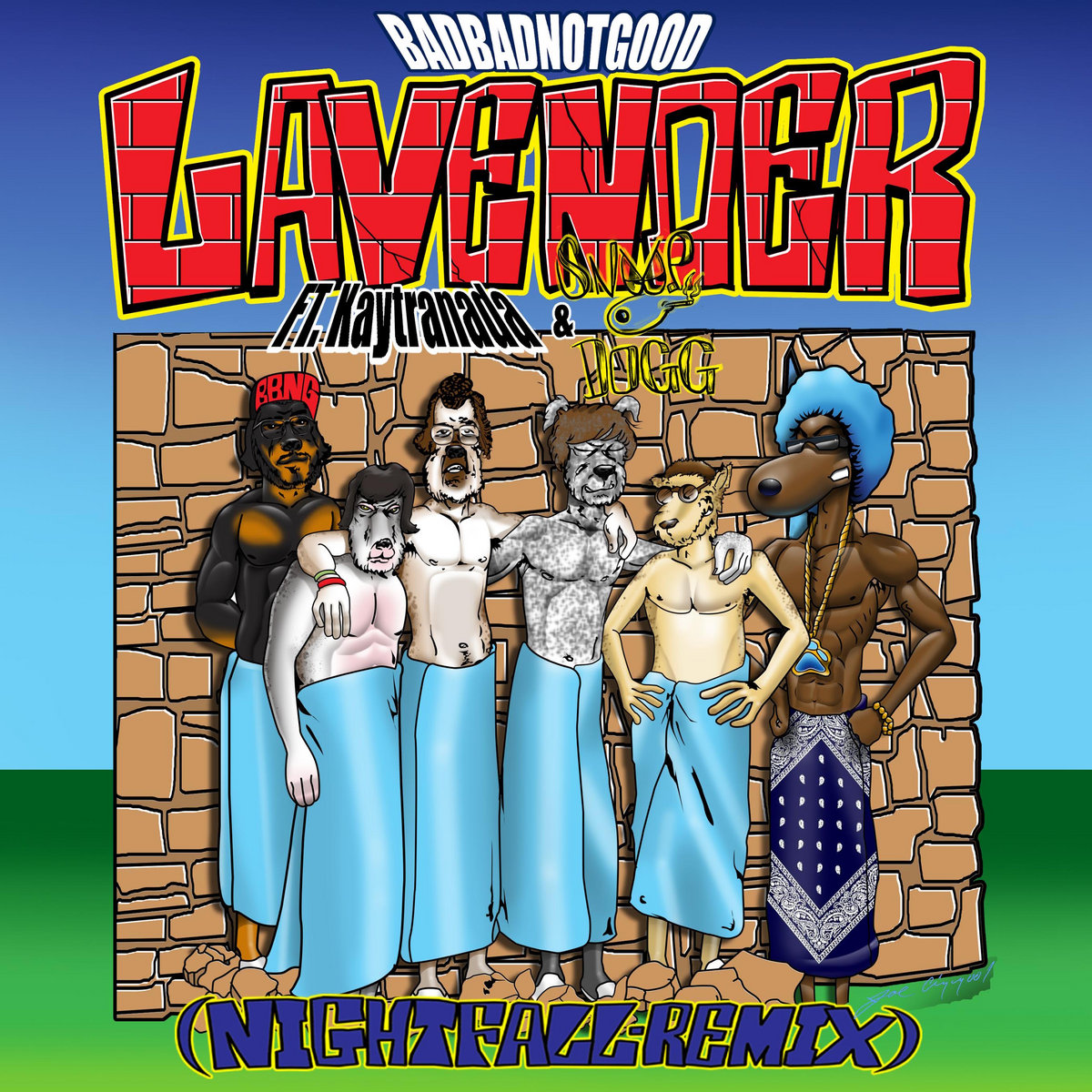 For most of the consideration process, I had "Slide" winning this award. Although Calvin Harris' smash hit is wildly infectious, it has a some minor flaws. In this category, I look for not only how sick the beat is but also how fitting the features are (if present). Frank Ocean makes the track pop out of speakers, but Migos do sound slightly awkward on the track. The guest selection process is a huge determinant of how a producer track sounds. And, this time around, I felt as though BADBADNOTGOOD came with a more consistent and cohesive sound. Snoop Dogg is the perfect candidate for a song like this. His gangsta groove here is both eerie and melodic. Teaming with Kaytranada, BADBAD created a menacing, late-night creep vibe tailor made for an artist like Snoop Doggy Dogg. This is all three contributors' sole nomination.
Past P/DJT Recipient(s): Never Be Like You – Flume f/ Kai
Facebook Voter(s): Jeffrey Johnson
2017's Beat of the Year
Each year it seems that beats find themselves standing out in a myriad of ways. Whether it's a sample that bridges two different styles together perfectly or a signature tag, producers continue to raise the bar. When a flute manages to be the focal point of one of the hardest beats of the last few years, you just know that beat becomes something special. Future's "Mask Off" produced by Metro Boomin perfectly infused an angelic riff through the use of a flute while adding his iconic backdrop that seems to always sound best on a Future track. The beat itself wasn't only tailored to be perfect for Future. Just peep Joey Bada$$ freestyling over the beat with a completely different style. This instrumental is so well done that various styles or artists can thrive on it. – Jad Elias
Past BtOY Recipient(s): Partition – Timbaland, J-Roc, Justin Timberlake, Key Wane & Beyoncé; 90210 – Allen Ritter, Apex Martin, Mike Dean, DJ Dahi, Travi$ Scott & WondaGurl for Travi$ Scott & Kacy Hill; Father Stretch My Hands – Kanye West, Mike Dean, Rick Rubin, Metro Boomin, DJDS, Allen Ritter, Noah Goldstein, Menace, Plain Pat & Caroline Shaw
Facebook Voters: Rolland Vaughn; Austin Eldenburg; Peter Fraaza; Jad 'Broski' Klias; Jamil Olomi; Ian Hwang; Wayne Jenkins; Megan Grow; Jay Rao
2017's Posse Cut of the Year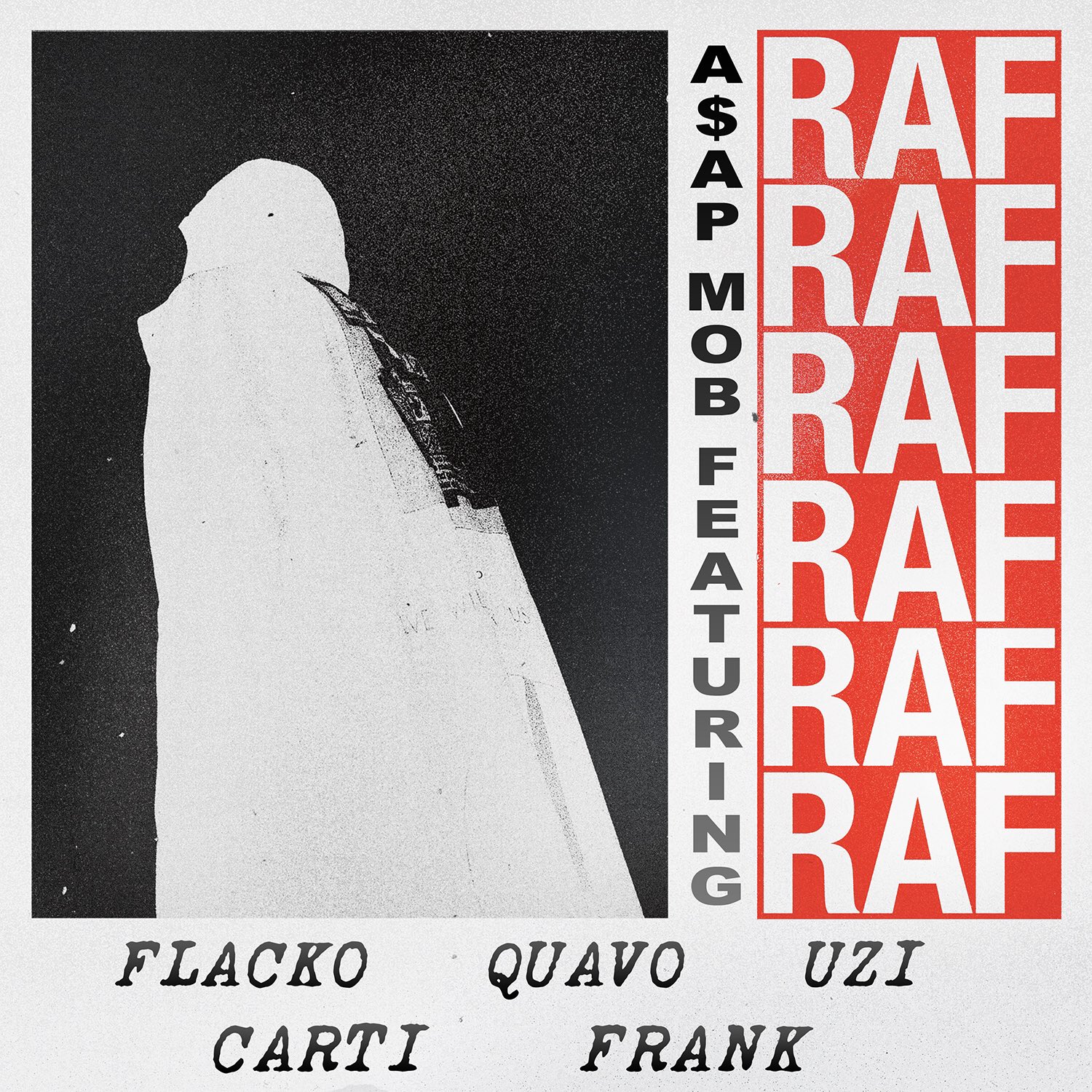 This category wasn't even close. From the moment I heard "RAF" Posse Cut was already wrapped up. The alien instrumental and phenomenal opening and closing verses make "RAF" the easiest decision of these awards. Did anyone see this level of skillful rapping coming from Frank Ocean? I sure didn't. Nonetheless, his contribution is magnetizing. Rocky's opening lines stick with me the most. "I'm racked up like rappers / RAF'd up on camera / Get knocked out on camera / Squeeze pump like asthma" I mean, wow. So hard. Quavo is crazy on here too. Hoe don't step on my Raf Simons! Sure, Lil Uzi Vert is a subpar lyricist. Yet even he comes with a signature performance (Huh? What?). Despite a handful of other great options, "RAF" is simply untouchable in this award category. Matter of fact, I'm about to play it three times in a row now.
Past PCOY Recipient(s): Mercy – Kanye West, Pusha T & Big Sean f/ 2 Chainz; Move That Dope – Future f/ Pharrell, Pusha T & Casino; Vice City – Black Hippy; Really Doe – Danny Brown f/ Kendrick Lamar, Ab-Soul & Earl Sweatshirt
Facebook Voters: Alex White; Matt Mementowski; Peter Fraaza; Jad 'Broski' Klias; Jamil Olomi; Ian Hwang; Alex Aniton; Jay Rao
2017's Verse of the Year
Although this award category is typically a down-to-the-wire decision most years, Joey made this year simple. As one of hip-hop's most underrated emcees, Joey Bada$$ broke through in a major way in 2017. His fantastic sophomore album stands up against injustice, ignorance, and intolerance. Joey acts as a musical freedom fighter while spitting insightful and personal bars track after track. This is best heard on lyrical diatribe "Land of the Free". In his second verse, Joey Bad combines supreme articulation, aware social commentary, and genuine passion to convey his message of hope, revolution, and self-empowerment. Many artists combated the heinous rhetoric of President Donald Trump in their music this year. In hip-hop, no rapper laid out the issues better than this wise-beyond-his-years New York native. Read his inspiring lyrics by clicking here.
Past VOY Recipient(s): Blessed – Feature Verse – Kendrick Lamar; Only One of Me – Verse #1 – King Los; The Blacker the Berry – Verse #3 – Kendrick Lamar; Ultralight Beam – Feature Verse – Chance the Rapper
Facebook Voter(s):  Alex Aniton
2017's Best New Artist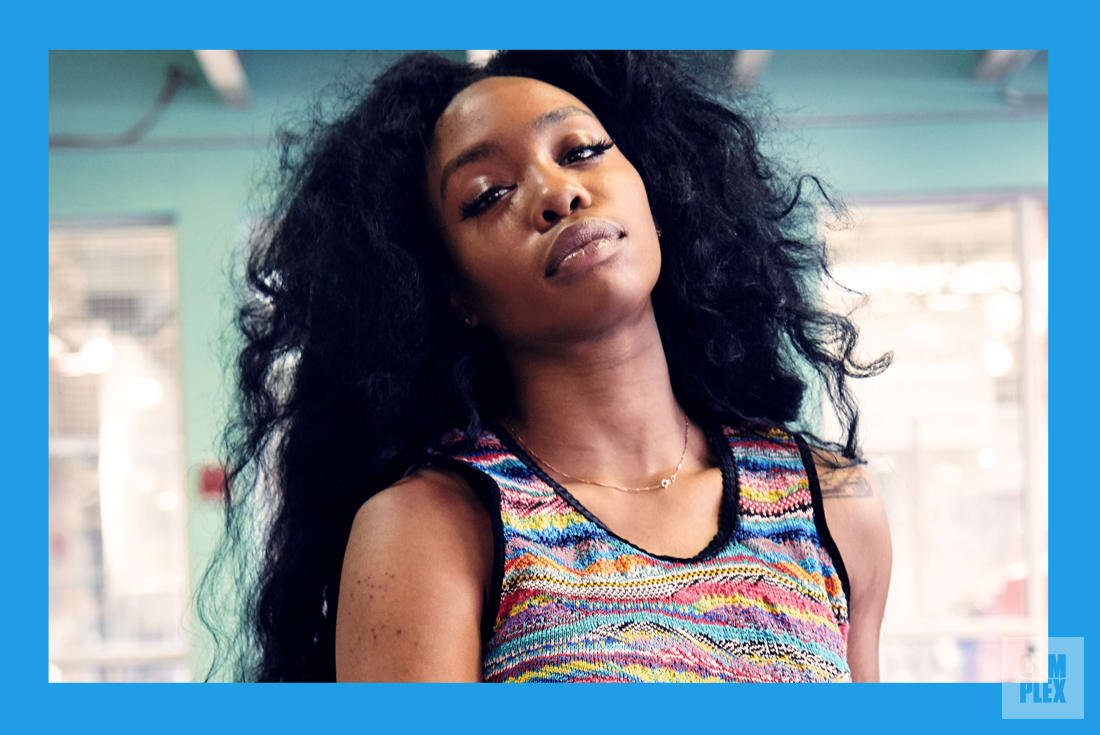 To be completely honest, I wanted to select BROCKHAMPTON here. A case can be made that they should have ran away with this award. However, 14 heads are better than one. And with that many members all contributing to their sound, it's a little unfair. I also considered 6LACK and Rina Sawayama. Rina, if you haven't heard of her, is a Japanese-English pop singer who dropped her debut mini-album this year. If you love pop music, you need to hear this woman's art. She will take you down memory lane with her vocals while breaking new ground at the same time. 6LACK's impact on the culture is nothing to scoff at. His debut was more than solid, but it wasn't entirely original. That is why, although she was not new to me and many others, SZA deserves this award. Ctrl is one of the best albums of the decade.
Past BNA Recipient(s): Kendrick Lamar & Frank Ocean; YG; Ty Dolla $ign; D.R.A.M.
Facebook Voters: Rolland Vaughn; Cameron Quarles; Ian Hwang; Jeffrey Johnson; Peter Fraaza; Tyler TO Olsen; Jad 'Broski' Klias; Jamil Olomi; Megan Grow
2017's Best Vocal Collaboration
Some songs are simply too feel-good to resist. "Show You the Way" is certainly one of them. It has an old school vibe to it that makes you want to stand up swaying side to side, snapping your fingers. This track is infectious to its core. Thundercat invites listeners to sing along and catch the groove as he and legends Michael McDonald and Kenny Loggins serenade sweet nothings in your ear. Drunk is a delightful album that I highly recommend checking out if you have not already. Don't let the 23-song tracklist scare you! It is quite cohesive, and some songs are only a minute long. It's worth your time, trust me on that. Thundercat is nominated for three KAMMY Awards, including Best R&B/Soul Album and Best R&B/Soul Song.
Past BVC Recipient(s): Venus Fly – Grimes f/ Janelle Monáe; Come and See Me – PARTYNEXTDOOR f/ Drake
Facebook Voters: Peter Fraaza; Matt Mementowski; Jamil Olomi
2017's Best Rap Collaboration
This category always gives me gray hairs. Realistically, four other tracks could have won this award. Yet the more I listened, I realized how amazing "Kill Jill" is. The chemistry between Big Boi and Killer Mike dates back to the prior's OutKast days. They've been collaborating for years, and it shows. Jeezy finds his way onto this banger too, delivering a signature grit-and-grime flow. Everything here functions so smoothly and effectively. Due to this, "Kill Jill" eventually became the clear-cut decision and I couldn't be happier about my choice. "Kill Jill" is also nominated for Beat of the Year. After pressing play on this track, it should be clear why that is. With this booming track, Big Boi proves that he still has plenty of gas left in the tank.
Past BRC Recipient(s): Diced Pineapples – Rick Ross f/ Drake & Wale; Seen It All – Jeezy f/ JAY-Z; Baby Blue – Action Bronson f/ Chance the Rapper; pick up the phone – Young Thug & Travis Scott f/ Quavo
Facebook Voters: Wayne Jenkins; Jeffrey Johnson; Luke Dunigan; Peter Fraaza; Jamil Olomi
2017's Best Debut Album
I gotta admit, I was late to the BROCKHAMPTON party. This brilliant debut released back in May. I don't think I heard it until about June or July. What makes this album and its successors so significant is the group's attention to detail. With double-digit members, BROCKHAMPTON are a musical brain trust. Blending elements of hip-hop, alternative, and pop, SATURATION embodies what a breath of fresh air should sound like. From "HEAT" to "WASTE" this overlooked gem oozes cohesion, originality, and pinpoint creative direction. If you're still sleep on these dudes, do yourself a favor and peep all of their eccentric visuals on YouTube. BROCKHAMPTON are nominated for seven KAMMY Awards, including Album of 2017, Best Hip-Hop/Rap Album, and Best Hip-Hop/Rap Song.
Past BDA Recipient(s): Islah – Kevin Gates
Facebook Voters: N/A
2017's Best Rap/Sung Collaboration
Upon its release, I dubbed "Boredom" the best mainstream song of 2017. That was back in July. I stand by that statement five months later. Tyler, the Creator's artistic progression on Flower Boy was astounding. Despite its flaws, I was a fan of Cherry Bomb. However, I do understand why many did not enjoy it. It was clunky and all over the place in its theme and sonic palette. The dreamy and whimsical aesthetic behind Tyler's latest effort is best represented on "Boredom". Featuring two unknown standouts, Rex Orange County and Anna of the North, Tyler proves how ingrained in the music community he truly is. He put his all into this project and it came out beautiful. Tyler is nominated for six KAMMY Awards, including Album of 2017, Most Improved Artist, and Best Hip-hop/Rap Song.
Past BR/SC Recipient(s): Play No Games – Big Sean f/ Chris Brown & Ty Dolla $ign; Ultralight Beam – Kanye West f/ The-Dream, Kelly Price, Chance the Rapper & Kirk Franklin
Facebook Voters: Jad 'Broski' Klias; Jamil Olomi
2017's Most Improved Artist
Kesha's 2017 comeback was a triumphant one. Breaking free from her previous harassment-filled record deal took a lot of guts. With her latest album, Rainbow, the pop singer used her tribulations to refine her instead of define her. Bursting with substance and color, Kesha's first studio album in nearly five years astounded me. Heartfelt ballads and empowering anthems breathed new life into her older synthetic sound. Kesha is a shining example to all women that it's never too late to speak up for your community. It's never too late to stand up for yourself. And it's never too late to drop the best material of your career. Kesha is nominated for three KAMMY Awards, including Best Pop Album and Best Pop Song.
Past MIA Recipient(s): fun.; Nicki Minaj; Justin Bieber; Solange
Facebook Voter(s): Jad 'Broski' Klias
2017's Vocal Performance of the Year
Music is a universal language. In 2017, Barcelona-born singer Rosalía turned heads to all who listened. If you would like to be utterly mesmerized by another human being's voice this year, look no further than Rosalía. This-Girl's-Got-Thee-Pipes, dawg! Her folk ballad 2017 album Los Ángeles is an intimate listening experience. Although her voice is elegant and passionate, Rosalía's lyrics here are heartbreaking to say the least. That does not stop her from putting on a completely dazzling performance however. "Aunque Es De Noche" is, as you might guess, all in Spanish. I invite you to hear her awe-inspiring vocals whether you speak the language or not. This is Rosalía's only KAMMY Award nomination this year.
Past VPOY Recipient(s): I Want You – Luke James; Eye of the Needle – Sia; Funny – Tori Kelly; Redbone – Childish Gambino
Facebook Voter(s): Jad 'Broski' Klias
2017's Best R&B/Soul Song
In the handful of post-Blonde tracks Frank released this year, "Chanel" is easily the best. The songwriting here is exquisite as usual, reflecting his sexuality in a chic manner. He "sees on both sides like Chanel". Word for word, "Chanel" goes toe-to-toe with all of Frank's best written songs. Inventive bars and an infectious melody make this song one of the year's most memorable. It may be another four years before we hear Frank back on his bullshit. However, "Chanel," "Biking," "Lens," and "Provider" are more than enough to hold us over in the meantime. Apparently, he is sitting on another album. Yet I doubt we will hear anything from it in the next year. Either way, "Chanel" is deserving of this award. Frank is nominated for three KAMMY Awards, including Best Producer/DJ Track and Posse Cut of the Year.
Past BR/SS Recipient(s): Adorn – Miguel; Really Love – D'Angelo; Kehlani's Freestyle – PARTYNEXTDOOR; Cranes in the Sky – Solange
Facebook Voters: Nick Cannell; Eric Blaha; Matt Mementowski; Ben Mirka; Peter Fraaza; Nate Vrona; Tyler TO Olsen; Jad 'Broski' Klias; Alex Aniton
2017's Best Pop Song
This award category was a lot tougher than I thought it would be. Alvvays came through with an impactful sophomore record. "Forget About Life" is one of my favorite songs of the year. The xx's "On Hold" also came close to winning. It's a great, fun track. However, I chose "Pills" because of its refreshing structure and pertinent substance. St. Vincent's vocals in this hook embody the robotic state in which this country currently resides. "Pills to fuck, pills to sleep / Pills, pills, pills every day of the week". Her social commentary is illustrated in an entertaining fashion, resulting in one hell of an artistic statement. Additionally, the instrumental's breakdown towards the close of the track is punchy. I love it. It gives the song that much more umph. "Pills" is what great pop music is all about. St. Vincent is also nominated for Sex Song of the Year.
Past BPS Recipient(s): We Are Young – fun. f/ Janelle Monáe; Human – Christina Perri; Here – Alessia Cara; 24K Magic – Bruno Mars
Facebook Voter(s): Matt Mementowski
2017's Best Hip-hop/Rap Song
As usual, this category is virtually impossible to decide. Despite being snubbed of a Best Hip-hop/Rap Album nomination, JAY-Z's 13th studio album is one of his best. As much as I love that album, the competition in 2017 was astounding. Dope artists created some super dope projects. However, JAY-Z still managed to outdo his peers. "The Story of O.J." is an all-time great hip-hop song. Jay's depiction of the black struggle intertwined by the O.J. Simpson narrative is pure genius. "Light nigga, dark nigga / Fake nigga, real nigga / Still nigga" remains the toughest bar of the year. All these years have passed and these young bloods still can't overshadow one of the best to ever do it. This amazing track proves JAY-Z will never be washed. Hov is also nominated for Most Improved Artist (calm down) and Verse of the Year.
Past BHh/RS Recipient(s): Clique – Kanye West & Big Sean f/ JAY-Z; No Type – Rae Sremmurd; Mural – Lupe Fiasco; Who Shot Me? – YG
Facebook Voters: Rolland Vaughn; Jamar Minor; Megan Marie Zupi; Megan Grow; Ben Mirka; Jamil Olomi; Nate Vrona; Jad 'Broski' Klias
2017's Sex Song of the Year
The Internet's album Ego Death will forever be a favorite of mine. As a solo act, lead singer Syd has loads of talent. However, I was unsure of how her debut album would turn out. Well, it's dope, and I couldn't be happier. A standout from Fin, "Body," sees Syd in a more risqué light. Her sultry vocals drew me in immediately. This track has an early 00's vibe to it that is both exciting and erotic. The hook is fun to sing along to, though it is more than capable of existing subtly in the background. "Body" has peaks and valleys, adding a natural feel. Despite "Wild Thoughts" being a heavy favorite, "Body" exhibits originality and a pleasureful aesthetic. Syd is also nominated for Best Debut Album.
Past SSOY Recipient(s): Dive – Usher; Rocket – Beyoncé; Can I – Alina Baraz & Galamatias; Sex with Me – Rihanna
Facebook Voters: Jad 'Broski' Klias; Peter Fraaza
2017's Love Song of the Year
This was another tough award. For a while I had The xx's "Brave for You" running away with this award. That track's heartbreaking lyrics of losing a parent wrenched my soul. "Brave for You" means so much and a part of me still wishes I chose it to win. Nevertheless, Daniel Caesar went off this year. Although I did not give his album the best review score, Freudian was certainly a memorable 2017 release. The first two tracks are up for KAMMY Award nominations for good reason. These are some of the most original R&B songs I've heard in quite some time. So, in that sense, I had to show Daniel some love here. His collaborations with bright female artists such as H.E.R. and Kali Uchis oozed with chemistry. "If life is a movie, then you're the best part". Now, if that ain't love then I don't know what is.
Past LSOY Recipient(s): Thinkin Bout You – Frank Ocean; Simple Things – Miguel; Fruition – The-Dream; True Colors – The Weeknd
Facebook Voters: Jad 'Broski' Klias; Matt Mementowski
2017's Banger of the Year
If you haven't heard "Bodak Yellow" by Cardi B you must be living under the rock underneath another rock underneath Patrick's rock. Cardi B exploded onto the scene in 2017, making her presence known with this ultimate banger of a track. For about eight straight months, this song was basically unavoidable. Although I do not listen to "Bodak Yellow" in my free time, I do enjoy it when I hear it. Cardi's flow on this is unbelievably catchy and iconic. As a response to Kodak Black's "No Flockin," this track was not supposed to get as big as it did. However, I'm sure Cardi B and her camp aren't complaining one bit. There are plenty of great turn-up songs nominated for this award. But Cardi B easily takes the cake. She is also nominated for Song of 2017.
Past BgrOY Recipient(s): Hold Me Back – Rick Ross; We Dem Boys – Wiz Khalifa; F*ck Up Some Commas – Future; Black Beatles – Rae Sremmurd
Facebook Voters: Rolland Vaughn; Austin Eldenburg; Astian Waite; Megan Grow; Matt Mementowski; Jamil Olomi; Kailey Sturgill; Jay Rao; Nate Vrona
2017's Most Ignorant Song
Honestly, this song is difficult to sit through. As you can imagine, "Small Dick" is Pink Guy's complaint about his dick size, and how he can't satisfy his girl "like a black man". This just might be the most ignorant song I've ever nominated in my KAMMY Awards. Earlier this year, I was contemplating removing this award category entirely. I did not want to spread negativity in any way. However, Jad convinced me to keep it, saying that it isn't necessarily a bad thing. I am indeed calling these tracks ignorant. But ignorance can be fun in doses. Hearing artists get crazy on a song can bring laughs and talking points for months to come. That said, Pink Guy took ignorance to all-new heights in 2017 with his "Small Dick" track.
Past MIS Recipient(s): All Gold Everything – Trinidad James; U Guessed It – OG Maco; Horses in the Stable – Ty Dolla $ign; Molly Cyrus – Stitches
Facebook Voters:  Jad 'Broski' Klias
2017's Catchiest Song
Hol' up, lil' bitch. Sit down! Be humble. Did you really think K-Dot was going away empty-handed this year? Think again! Despite the wave of acclaim he has received for DAMN., I believe it is his worst album. Those words sound harsher than they actually are, considering Kendrick's incredible discography thus far. What cannot be debated is the impact his single "HUMBLE." had on the world. Whether or not this is a shot at Big Sean is beyond me. I don't know. However, I do know it is a great freaking song. This unorthodox piano banger produced by Mike WiLL Made-It caught fire instantaneously. Its inventive music video style and wildly catchy hook made "HUMBLE." one of Kendrick's most successful tracks to date. Kendrick Lamar is tied for the second-most KAMMY nods with seven total.
Past CS Recipient(s): Call Me Maybe – Carly Rae Jepsen; Fancy – Iggy Azalea f/ Charli XCX; Hotline Bling – Drake; Broccoli – D.R.A.M. f/ Lil Yachty
Facebook Voters: Megan Marie Zupi; Megan Grow; Matt Mementowski; Morgan Smith Hurless; Nate Vrona; Wayne Jenkins
2017's Best R&B/Soul Album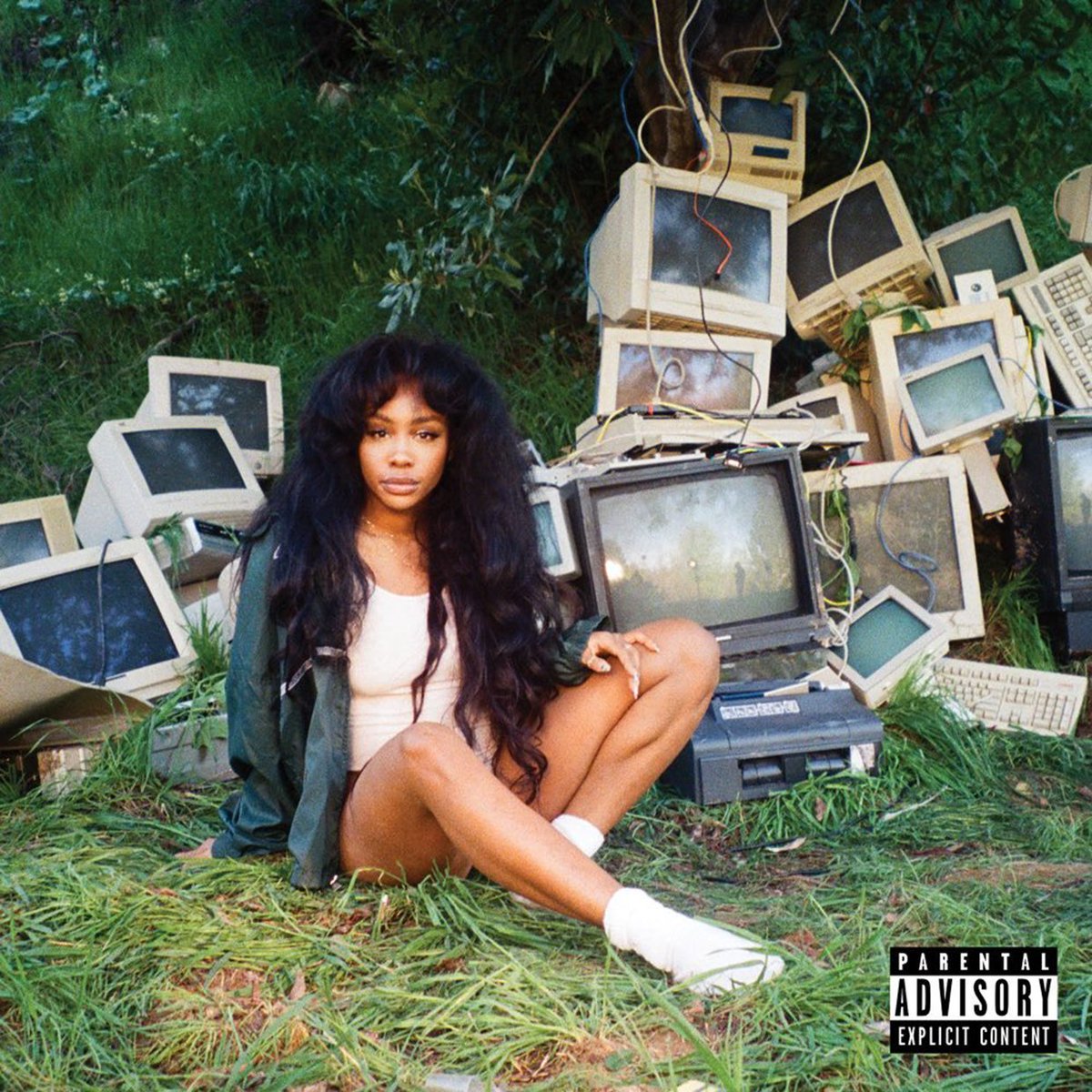 This is the most obvious choice. I believe it is the correct one as well. SZA's commentary on all of the ups and downs of relationships is insightful and relatable. Her story is accented by advice from her mother and grandmother. This adds a personal touch to the singer's narrative as she writes from the heart. Tracks like "Drew Barrymore," "Supermodel," and "The Weekend" are signature moments, placing her artistry among the genre's best. Artists such as SZA prove R&B is alive and well. Daniel Caesar, Thundercat, and Kelela boosted contemporary R&B this year. But at the top, the cream of the crop, has to be TDE's own SZA and her phenomenal debut Ctrl. SZA is nominated for six KAMMY Awards, including Album of 2017, Catchiest Song, and Best R&B/Soul Song.
Past BR/SA Recipient(s): Trilogy – The Weeknd; Black Messiah – D'Angelo & The Vanguard; Late Nights: The Album – Jeremih; Blonde – Frank Ocean
Facebook Voters: Megan Grow; Alex Aniton; Ian Hwang
2017's Best Pop Album
In the world of dream pop, it's easy to get lost in the pack. The loose, washed-out sound makes it difficult to stand out. Many follow the blueprint but few break ground in the process. Indie pop band Alvvays (pronounced "Always") started off lukewarm with their self-titled debut. Three years later, however, their creative direction has blossomed almost flawlessly. Impressive singles like "Dreams Tonite" and "Not My Baby" highlighted an all-around fantasy-style listening experience. The xx came with a strong album, as did Lorde. Nevertheless, their albums were not as cohesive and consistently dope like Antisocialites was. If you're late to the party, be sure to get your hands on this album. Alvvays are nominated for three KAMMY Awards, including Best Pop Song and Most Improved Artist.
Past BPA Recipient(s): Born to Die – Lana Del Rey; 1989 – Taylor Swift; Art Angels – Grimes; Anti – Rihanna
Facebook Voters: N/A
2017's Best Hip-hop/Rap Album
Hip-hop had another strong year in 2017. So many incredible rap albums dropped that it was hard to keep up. My favorite of the bunch had to be Joey Bada$$'s sophomore triumph. His potent social commentary has so much passion behind it; it is truly inspiring. However, no one made a bolder move this year than Big K.R.I.T. The Mississippi native had been relatively quiet leading up to his album's release. Lead single "Confetti" is one of the hardest tracks of the year. Upon scanning the tracklist for 4eva, I got a little worried. At 22 tracks in length, I thought K.R.I.T. was setting himself up for failure. Sometimes it feels good to be dead wrong. 4eva is a Mighty Long Time is a sonic masterpiece, silencing critics one by one. The last hip-hop double disc I remember loving was OutKast's Speakerboxxx / The Love Below. Bravo, Mr. Scott.
Past BHh/RA Recipient(s): good kid, m.A.A.d city – Kendrick Lamar; Cadillactica – Big K.R.I.T.; Rodeo – Travis Scott; Coloring Book – Chance the Rapper
Facebook Voter(s): Gregory Cunningham
Song of 2017
To be completely honest, I could have nominated this banger in over 10 categories. I wanted to. There is so much awesomeness packed into one song here. This may be the greatest mumble rap song of all-time. But it's not just rap. It could be labeled as anything but rap. Elements of punk and emo music permeate Uzi's delivery, making "XO TOUR Llif3" one of the most magnetizing singles in recent memory. This track made up for all of the redundant flex rapping I heard from Uzi coming into Luv is Rage 2. Other tracks like "HUMBLE." and "Bodak Yellow" also could have won this award. I believe "XO TOUR Llif3" is an overall better track nonetheless. The beat is amazing. The melody is infectious. It puts you in your feels while getting you out of your seat at the same time. This song answers the question to "What's with all the hype surrounding this guy?"
Past SOY Recipient(s): We Are Young – fun. f/ Janelle Monáe; Happy – Pharrell Williams; Can't Feel My Face – The Weeknd; Panda – Desiigner
Facebook Voters: Jad 'Broski' Klias
Album of 2017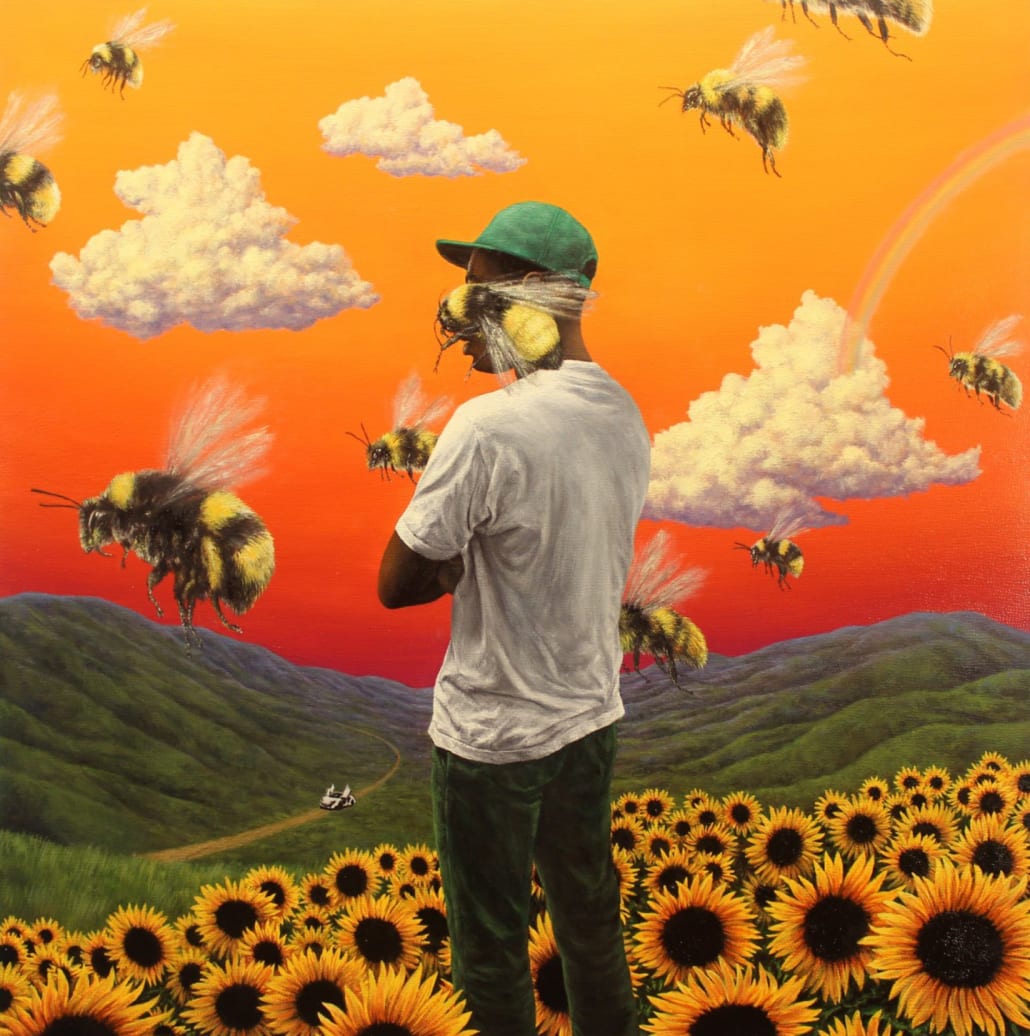 In a year of so much great music, it was difficult to pick a champion. Among all these aforementioned jewels, Tyler, the Creator shined the brightest. His third studio album Cherry Bomb was a messy one to say the least. Personally, I applaud his attempt at experimenting with his sound. However, the final result was a smorgasbord of Tyler's favorite genres. Yet it failed in feeling even slightly cohesive. His follow-up project, oddly titled Scum Fuck Flower Boy, blew me away. The production is feathery, delicate, and lush. Tyler consistently lays out his deepest thoughts for the first time in his polarizing career. He wrote, produced, and composed every track on Flower Boy. His attention to detail in creative direction paved the way for Tyler to be brutally honest and transparent. And for that, I am pleased to call Scum Fuck Flower Boy the best album released in 2017.
Past AOY Recipient(s): channel ORANGE – Frank Ocean; Black Messiah – D'Angelo & The Vanguard; To Pimp a Butterfly – Kendrick Lamar; Lemonade – Beyoncé
Facebook Voters: Nick Cannell; Jad 'Broski' Klias
[divider]THE END[/divider]
If you've made it this far, you the real MVP! Thank you so much for reading, and sharing such a great year in music with me. As far as snubs go, Migos' CULTURE and JAY-Z's 4:44 for Best Hip-hop/Rap Album, Khalid's "Location" for Best Pop Song, and GoldLink, Shy Glizzy, and Brent Faiyaz's "Crew" for Best Rap/Sung Collaboration are my most regrettable. I do my best each year to bring y'all the most impactful musical feats of these three genres. I hope my awards have helped broaden your music library. If you have any suggestions of how I could be doing better, let me know in the Comments section below. Additionally, if you saw any egregious snubs, put those down below too. I look forward to next year's award nominations, and to the upcoming year of 2018. Thanks again!