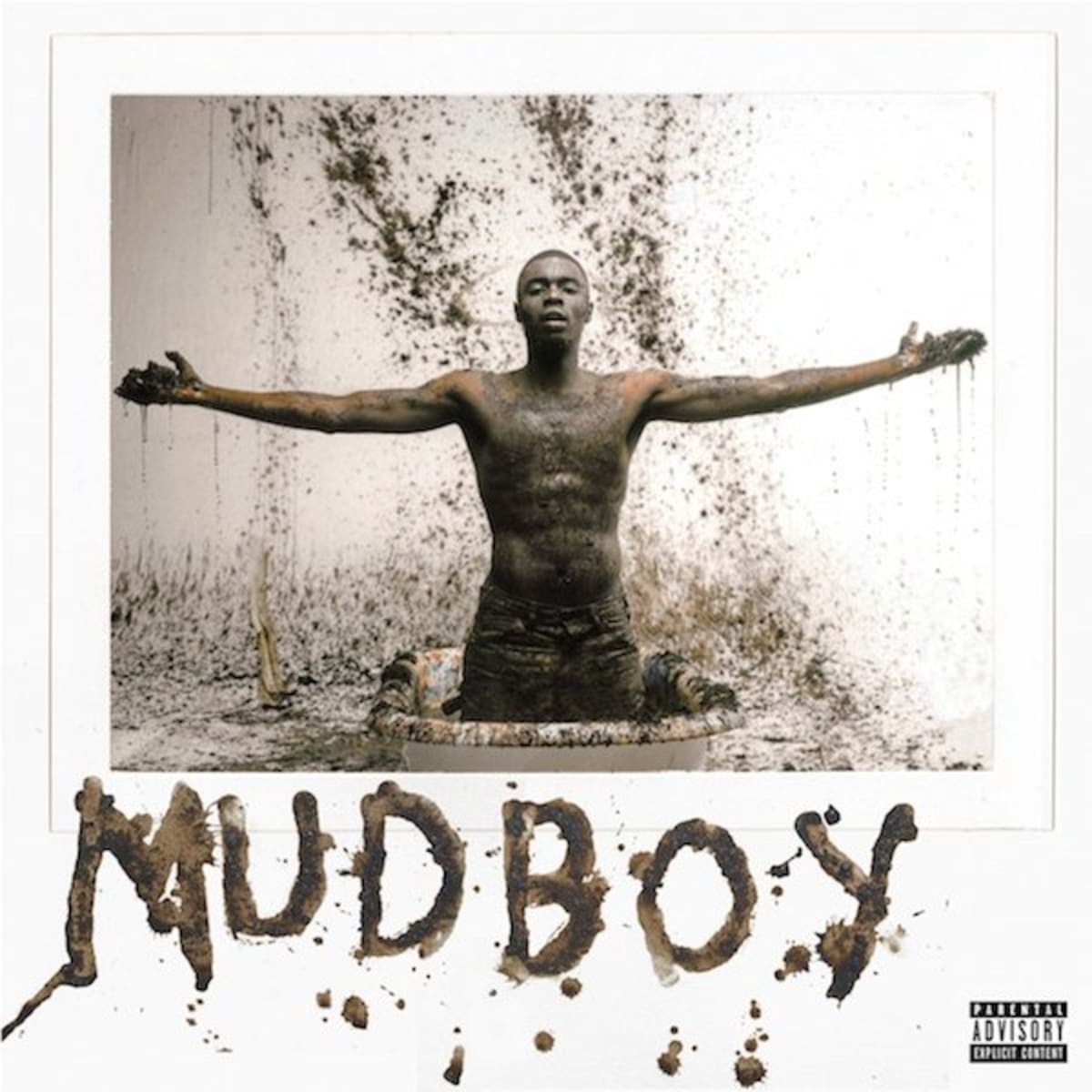 Bitch! When I first heard Sheck Wes, his music had me shook. His junkyard barks and earth-shaking beats got me out of my seat. He is one of the most intriguing newcomers in recent history. Following his slow-burning banger "Mo Bamba" Wes seemed like a prime candidate for an EP. Despite viral fame he didn't strike me as a guy itching to drop an album. However, after signing with both Travis Scott's Cactus Jack label and G.O.O.D Music, his debut arrives. I didn't know what to expect, to be honest. Sure, he had a hype hit to his name. And his follow-up single "Chippi Chippi" peaked my interest. Yet his lyrical content lacked any kind of vision or clarity. At 49 minutes in length, Mudboy has appropriate size and sequencing. The Harlem rapper is more of a hype artist than an emcee. But it works in his favor.
Due to his infectious energy in the booth, this album makes a splash immediately. Opener "Mindfucker" makes complete sense because that beat blew me away. What a way to start this project. Although his lyrics are far from intricate, Wes sprinkles cohesive detail between tracks. At the close of some songs, he informs his listeners of what is to come. For instance: the wavy "WESPN" (a play on words of his last name and the sports channel) leads into two tracks referencing NBA players. While I am not a fan of his "Kyrie" track, "Mo Bamba" is a 2018 standout. Nothing amps me up quite like "I GOT HOEEEES, CALLING A YOUNG NIGGA PHOOOONE." Conversely, if Sheck placed more focus on his actual bars then this debut would have made a greater overall impact. Each verse here sounds completely improvisational. At times, this shows off his unique personality.
Nevertheless, for the most part, his spontaneous performances leave a lot on the table. There is no intelligible songwriting across these 14 tracks. More often than not, Mudboy features elementary flows and ridiculous ad-libs. They serve as a distraction from Sheck's amateur music-making approach. Additionally, his overuse of addressing himself in the third person gets old fast. We get it, bro. Your name is Sheck Wes. Cool name. But personally, I don't need a reminder of that every 90 seconds. Especially since "Live Sheck Wes" is one of the singles. Gripes aside, "Live Sheck Wes" slaps. So, I ain't mad at that one whatsoever. Another track I enjoyed was "Never Lost." Wes switches up his trademark sound to expand his sonic palette. It's an eerie, smooth effort where he tries his luck at singing, though it is by no means a ballad. He basically sings on "Mo Bamba" too.
Yet "Never Lost" clearly is not trying to bang in the club. It kicks off the album's second half well and adds breadth. The best elements here are his signature ad-libs and distinct voice. During his rise to relevance, young Sheck Wes drew little to no comparisons. I find this impressive considering the overlap of 90% of today's trap music. He doesn't rap about trapping out the bando, aquatic diamonds, or foreign whips. Well, he kinda does. But not often, which I appreciate. His odd narrative of being sent to Africa with no passport or ID permeates a handful of these tracks. And while his constant selfie-esque bars irk me, I can't help but to rock to his sound. Going forward I hope he receives the proper attention from his labels. This album desperately needed at least one guest. This is a G.O.O.D. Music album that should've been seven songs.
Unique Personality
Raw, Energetic Delivery
Complementary Production
Minimal Reflective Lyricism
Amateur Song Structure
Redundant Material