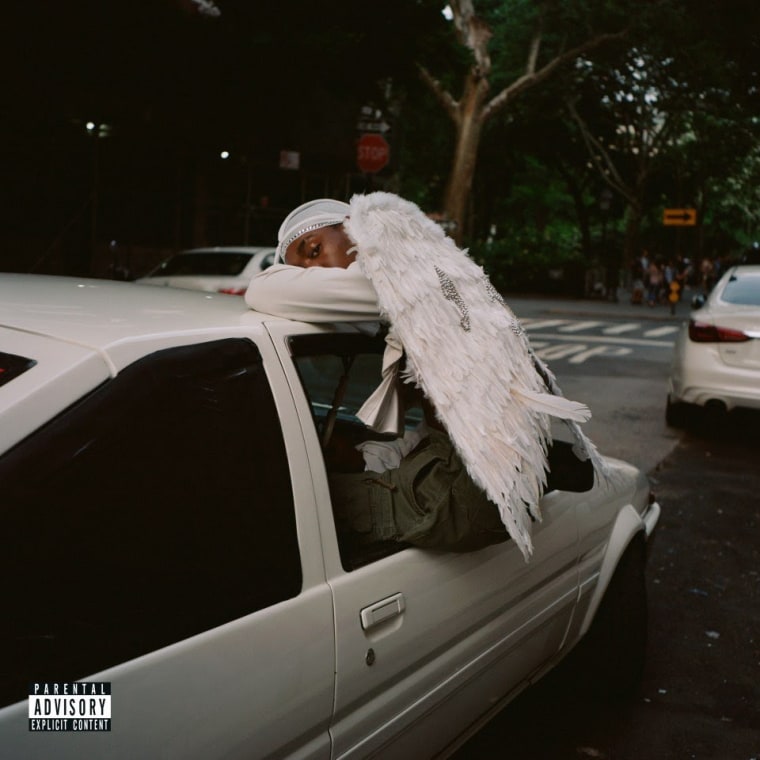 Picture yourself floating down a riverbed. Your gaze tilts to the clouds. The Sun's rays lay sweetly atop your skin. Whether you are awake or asleep is not your concern. Only the rushing water between your limbs matters now. You are free. Free to wonder, and free to dream. And though passersby may point and stare, you pay them no mind. Due to fear they choose to veer from the path passion has paved. They have succumbed to now become approval's slave. Yet in still, against their will, your inner hero starts to sprout. Forget the signs. Forgive the crimes. Send your peace from heart to mouth. More than anything, answer this: Are you happy? My interpretation of Blood Orange's fourth LP is one of unbridled individuality. Despite our conditioning, we are all beautiful. Different, but beautiful. This record spreads love edge to edge, reminding us to persevere.
Singer-songwriter Dev Hynes endured an abusive childhood. He loosely compares bullying from the past into an adult version. Album opener "Orlando" includes a pain-stricken refrain. "First kiss was the floor." Beaten, spat on and hospitalized multiple times, he never felt like he belonged. Sirens of both ambulance and police appear here. In his youth he altered his behavior and appearance to fit in. People of color risk harassment, imprisonment and even death if we do not conform to someone else's idea of how we should act. We constantly have to remind ourselves that we belong while some officers and the television say differently. Dev's soft, reassuring vocals are a sonic oasis. The themes of escapism, family and freedom of expression make Negro Swan the most compelling mainstream release of 2018. Although his lyrics dissipate at times, it is their emotive frequency that resonates. My favorite line closes the album.
"The Sun comes in, my heart fulfills within." This simple yet impactful sentiment sends chills down my spine. During my first listen through, it was hard distinguishing one track from the next. A seamless polish coats this album. It is a pure listening experience rather than a collection of good songs. Spoken word from Janet Mock contributes to Swan's light, liberating aesthetic. She urges listeners not to limit themselves via societal pressures. All those who lead with love and are unapologetically themselves are pioneers. In an age of mass uniformity Blood Orange wears his tears like badges of honor. His journey shapes his art into this transparent snapshot of mood and melody. Cohesive transitions and sharp, soulful instrumentation from Hynes create an immovable flow state. Due to this these songs have difficulty functioning outside of the album's 50-minute frame. Artistically, Negro Swan is a masterclass in organic musical nuance nonetheless.
So float on, my friends — no matter how turbulent the waters. Regardless of the critics (like me) or the abusers of power, float on. They cannot steal your soul. In the end, they will never win. Even when skies are gray, there is hope. Blood Orange has proven with this album that mainstream music in 2018 is not lost. It merely needed a helping hand. My words cannot experience Negro Swan for you. Please give this man your time. His bravery is your bravery. We are all one. The energy behind this album reveals that truth. Since Hynes' Freetown Sound from a couple years ago, I have desperately awaited his next effort. This is everything I could've asked from him. "Charcoal Baby" will remain one of the year's best songs when December rolls around. "Hope," "Orlando" and "Dagenham Dream" also deserve mentions. Here Dev demonstrates the beauty of divine diversion.
Artistic Bravery
Pensive Lyricism
Seamless Cohesion
Some Production Overlaps
Some Flat Vocals
N/A