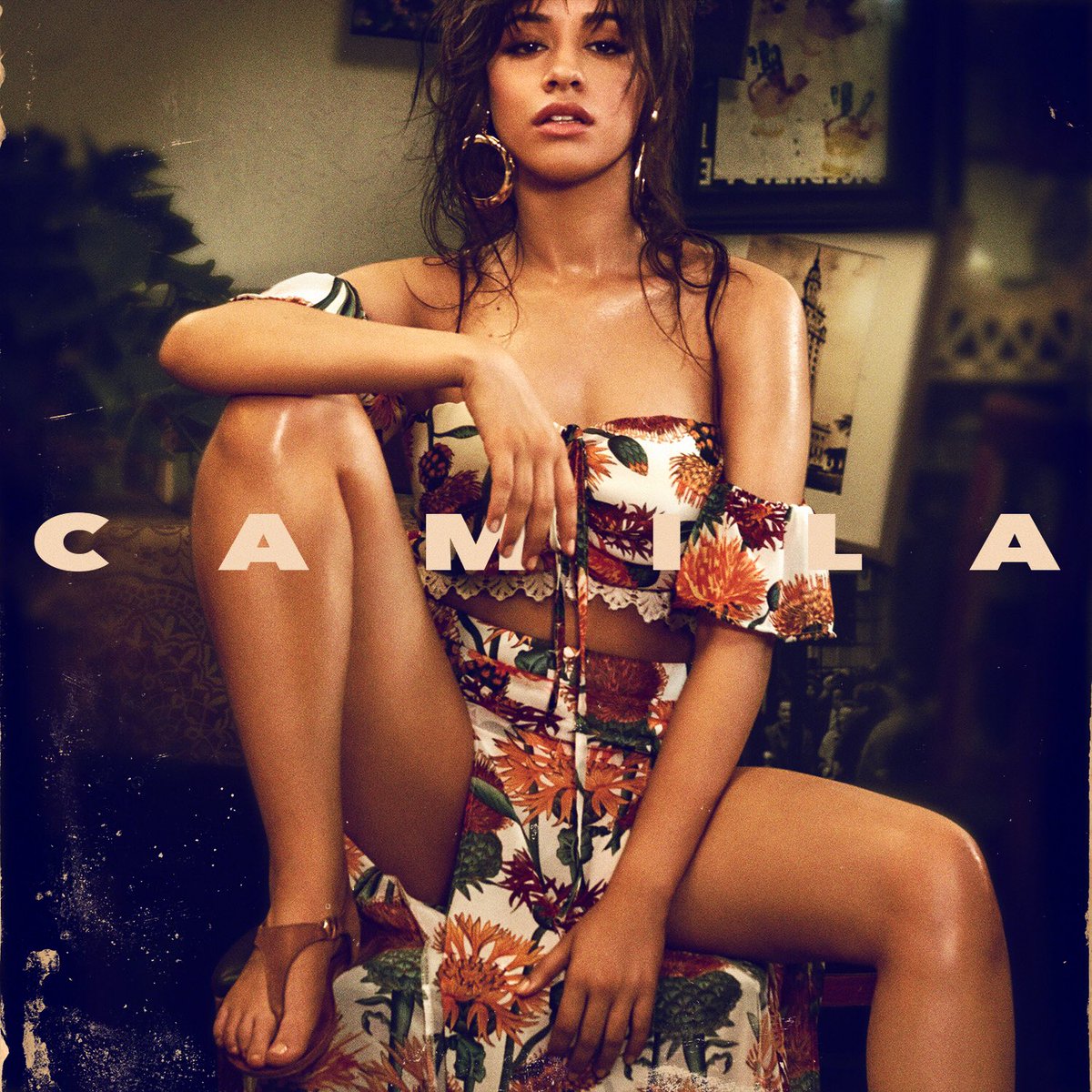 Former Fifth Harmony member Camila Cabello took the charts by storm in 2017. Her smash single "Havana" shows the difference between catchy and repetitive. While "Havana" grew in popularity, fans waited patiently for her debut. After months of anticipation, the self-titled offering is here. Although I am not a Fifth Harmony advocate, they are brimming with pop talent. Camila proves as such. I am a big fan of "Havana" whether Young Thug appeared or not. It adds signature flavor to her artistry while paying homage to her Cuban heritage. Despite not thirsting for this debut, I definitely wanted to check it out. Prior to the album's release, the ten-track listing intrigued me. It was different. More often than not, debut albums have around 13 or so tracks. Sometimes it reaches upwards of 20. If you've read my reviews before, you should know that 20-track albums aren't my cup of tea.
However, it's possible to make a great lengthy album. Listening through Camila, though, leaves much to be desired. As typical as this sounds, "Havana" was the only track here that impressed me. There are solid cuts every once in while, like "Inside Out". The flirty piano and commercial-friendly hook says "I'm here to stay". Also, "Real Friends" touches on Cabello's personal side. I enjoyed hearing her commentary on her social circle and how fickle people tend to be. Conversely, this was an outlier songwriting wise. Throughout most of this debut Camila's pen is ambiguous. The intro "Never Be the Same" and the two subsequent tracks feel hollow. The songs' themes of dependence and insecurity lack real substance. While those topics are certainly relatable, they detach from reality here. Without emotional description, insecurity sounds like a cheap sales mechanism. Although I could be way off, I'm simply stating what I hear.
This is most evident on "Consequences". As a somber ballad, it is delicate and reflective. However, the lyrics suffer from oversimplification. Camila reiterates how this past relationship was up and down. Yet all she does the entire song is tell you. First it was sunshine, then it was rain. But why? If she doesn't describe what made the experience great or horrible, how are we supposed to care? Merely stating feelings discredits their impact on the human psyche. This is an artist's burden, though. Balancing introspection and relevance equally is a tall order. Over time, hopefully Cabello will move closer to that balance. Currently, her debut is chock-full of pop norms of the recent past. This album's production is frequently flat or expired. These tracks blend together without making each other better as a whole. Additionally, Camila does little to elevate their listenability.
The hooks here come and go, resulting in a less than memorable performance overall. Nevertheless, Cabello's vocal performance is noteworthy. At times it's shaky like on her intro/single, although for most of the project she exhibits savvy control. Due to this, her debut does not overstay its welcome. At a concise 33 minutes the album delivers a product decent enough to keep her name out there. Be that as it may, Camila does not guarantee she will continue to be a marquee name in pop music. As long as "Inside Out" becomes the next radio entry, this album will remain on the minds of the masses. I wish more for her, though. Camila is a serviceable rookie slate yet it feeds off the strength of one song. It is far from the worst album you'll hear this winter, but it also is nothing to write home about either.
Heartfelt Writing Moments
Bouncy Production Moments
Solid Vocal Control
Minimal Personality
Flat & Forgettable Production
Vague Songwriting