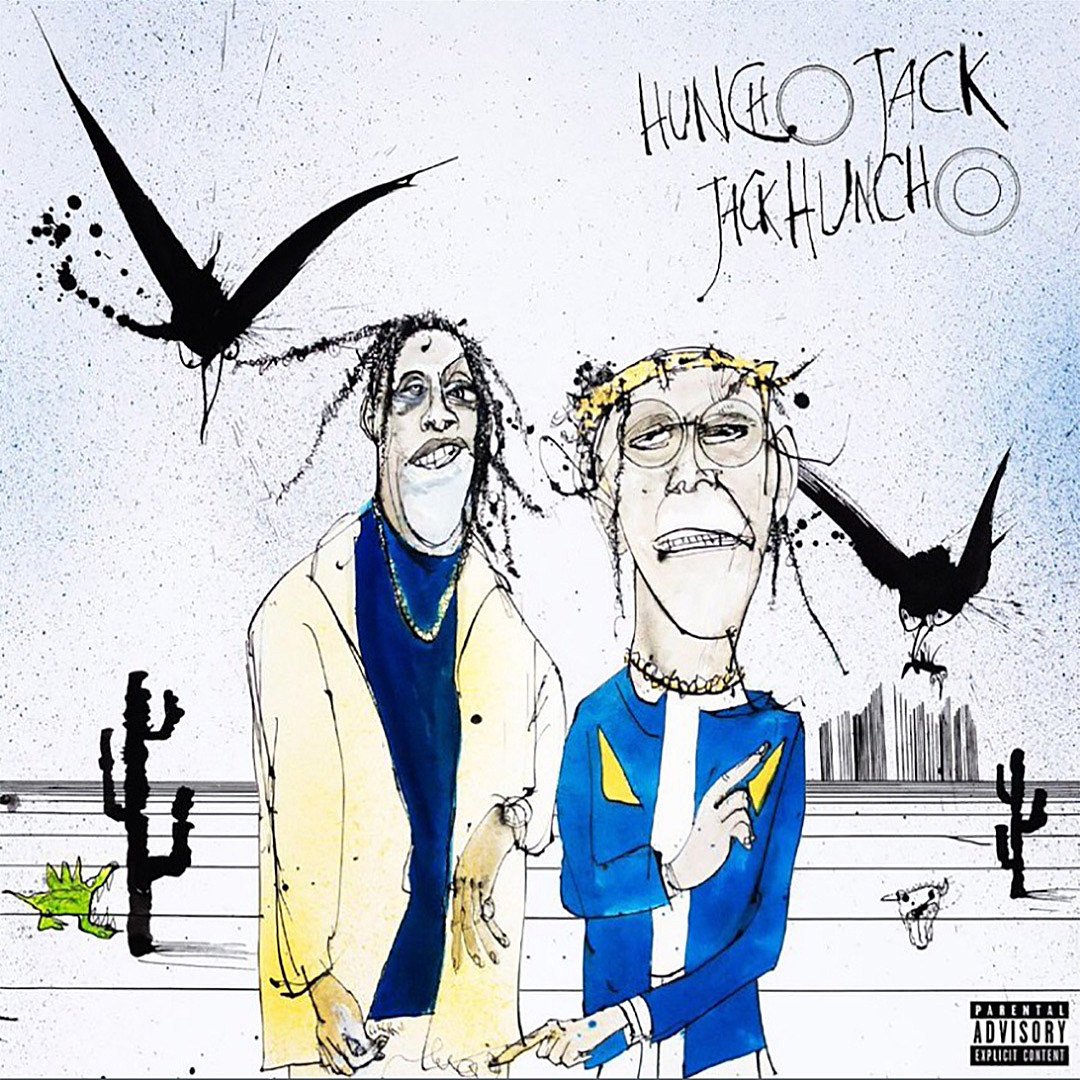 This album has been teased for more months than I can count. Ever since Travis Scott's dazzling debut Rodeo he and Quavo have sounded great together. "Oh My / Dis Side" is an album standout. It helped set the tone for an all-around breakthrough trap project. It's no secret Rodeo is one of my absolute favorite albums. I consistently refer back to its lush production and reflective lyricism when praising Scott. However, as of late, Travis has underwhelmed me. Although his level of talent is top-tier, he has stripped back his lyrical proficiency. He has never been a spitter in the old-head sense of the word. Yet the bars heard on most of his debut had significance behind them. Tracks like "Apple Pie," "90210," and the aforementioned Quavo-assisted banger all featured real-life moments in Travis' life. Despite flashes of this introspection on Birds, Scott has chosen the pop route.
That's okay. It wasn't the wrong decision necessarily. Travis Scott has seen his stock skyrocket in the past year and some change. "Goosebumps" and "Butterfly Effect" are huge songs. I love that more people bump his music than ever. Nevertheless, his sound is suffering at the hand of commercialism, in my opinion. He seems to be building bars in reverse. Instead of looking within his meaningful experiences to create his art, he raps from the top down. What I mean is this: He picks a word he thinks sounds good, then matches other trendy words that rhyme with it. That sounds like a decent plan. However, it makes for incredibly bland lyrics. With his previous collection of tracks, Travis Scott is selling his art rather than allowing it to sell itself. This pains me. I know Travis is a much better lyricist than what he's showing. This isn't new.
If only people cared more about quality than quantity. That will never happen, but a guy can dream. As far as this album in particular is concerned, there was no way it could live up to the hype. Album opener "Modern Slavery" gave me high hopes. The soulful lead sample made me think this project would be special. Unfortunately, Huncho Jack takes a nose dive about three songs in. There is hardly any diversity here. "Black & Chinese" is okay as a party track. The beat is bouncy and serviceable. "Motorcycle Patches," although catchy, leaves much to be desired. "Go" is a cookie-cutter trap song. It needed to be cut entirely. That's easy for me to say in hindsight. Yet it adds no breadth to the project whatsoever. A few bright spots peek their heads out, though. Quavo and Travis continue to sound like a dynamic duo in spurts.
Matched with one of my favorite contemporary trap producers, Murda Beatz, on "Saint" the duo shifted away from the monotony. The Rugrats-style beat caught my ear. Also, shout out to Buddah Bless. His instrumentals on "Modern Slavery" and "Saint Laurent Mask" are worthy of praise. My favorite track has to be "Moon Rock". Named after a potent strain of marijuana layered with keef, this beat is spacey and immersive, giving this album a spark of life to begin the closing cycle. All in all, I can't really complain about Quavo's performance here. He does tend to make many of these tracks run together due to his recycled delivery and ad-libbing. However, his bar quality is fairly consistent throughout. Offset is solid on "Dubai Sh*t". But I wish the Migos all came together on one track, adding Young Thug as a sole feature. This should have been a more memorable listen.
Evident Chemistry
Proficient Auto-tune Usage
Some Quality Production
Recycled Lyrical Themes
Redundant Hook Styles
Production Overlaps