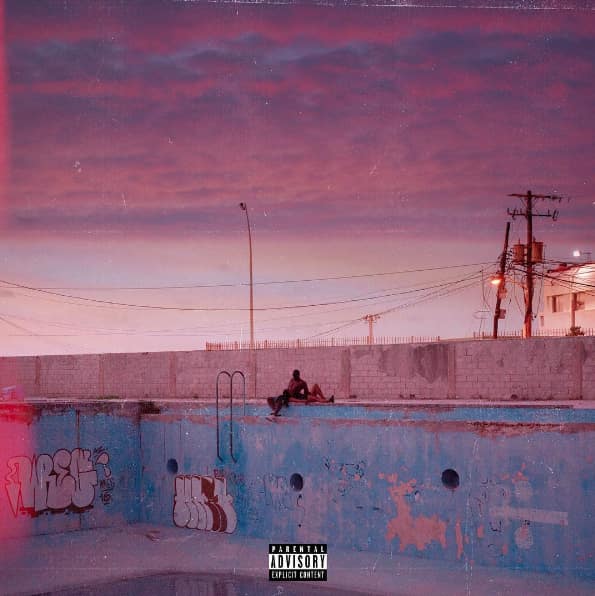 dvsn seem to always be under the radar. Getting the proper shine can be difficult when artists like Drake, Majid Jordan, and PARTYNEXTDOOR are on your label. With Daniel Daley on vocals and Nineteen85 on the boards, this duo released their debut a couple years back. SEPT. 5TH was a pleasant surprise. It featured a soulful sensuality missing from much of today's R&B. Solid songwriting and a tight 10-track spread made it a diamond in the rough. However, they were still lacking a breakthrough song. R&B is a genre on the decline for the most part. Most R&B acts either try to be rappers or get lost in the pack. I'm happy to say dvsn do not follow that trend. Their smooth, subtle production style both fits in and stands out at times. Nineteen85 is one of the most slept-on producers out there. Nevertheless, this sophomore follow-up is missing something.
It certainly isn't on the production side. The beat selections on Morning After immerse the listener more than before. The instrumentals on their debut were certainly satisfactory. On the other hand, Morning After simply expands the duo's sonic palette. This is best heard on mid-album highlight "Mood". It's a shining example of how to blend organic and synthetic sounds together. Watery keys melt into eloquent percussion for what I consider the album's best overall track. "Mood" also was the first track in the listing with compelling songwriting. There are some decent offerings preceding it. "Don't Choose" is a nice song and "Nuh Time / Tek Time" is catchy. But most of these tracks don't have much lasting power. Daniel Daley has a fantastic voice. There is more to a song than flashy vocals though. Much of his penmanship is static. These hooks have difficulty sticking.
I hate saying dvsn need a hit. Although they aren't an act dependent on radio spins, my stance is: They need a hit record to get the credit they deserve. I have a hard time believing the producer who brought us "Hotline Bling," "One Dance," and "Truffle Butter" cannot translate that success to R&B. So I look to Daley. He's got all the vocal tools. But if they want to ever surface from OVO's immense shadow, they'll need more memorable efforts. Daley's voice is ballad worthy. Yet there are none here. I can't call Morning After a sophomore slump. However, it isn't much of an improvement either. The production is more accessible, but the songs are more hollow. The title track is a change of pace for dvsn. Unfortunately, the very next track is a better version of it. "Can't Wait" also features delicate guitar, but boasts a much sturdier melody.
All in all, Morning After is a decent project. I just wish there was more to write home about here. 13 tracks is usually never too many. That notion applies here as well. They could have cut a few tracks nonetheless. The 10-track formula would have been beneficial again. A handful of these tracks feel freestyled. Somewhat generic love songs don't do much for me. They're better than what they're showing. Despite that, Morning After is no lost cause. Fans of Maxwell's romantic slow-burner "Fortunate" will recognize its sampling. I enjoyed "P.O.V." at first. After extended listens, however, I came to realize that I really just love "Fortunate". "Mood," "Can't Wait," and "Don't Choose" are certainly worth checking out. And you might find one or two more tracks you'll vibe with. For me, there are too many so-so tracks present, leading to yet another forgettable, underwhelming R&B record.
Lush, Complementary Production
Cohesive Track Transitions
Mostly Solid Vocals
Frequently Static Songwriting
Lack of Hit Record
Lowered Vocal Emphasis